Enter to win $50,000 cash from QVC, HSN and Zulily or one of $1,040 Instant Prizes!Instant Prizes: (52)  Jen7 by 7 For All Mankind Cropped Skinny Jeans with Frayed Hem (ARV $99); (52) Air Innovations 1.7-gallon digital Humidifier with Extended Nozzle and Remote, Aroma Diffuser andTulip Design Travel Humidifier (ARV $135); (52) Ayesha Curry 10-pc Bakeware Set with Copper Nonstick Pans and more!
Enter the All Kinds of ThanksWinning Giveaway by November 18, 2019, for your chance to win a daily prize of a $20 Reward Card redeemable for a Butterball turkey. Other prize winners could receive a home theater makeover prize package valued at $15,000, an ultimate host package valued at $7,500, or a tailgate party package valued at $5,000. Winners of the Grand Prize, First Prize, or Second Prize may elect to take cash in lieu of the curated prize packages. Check out the details and enter today for your chance to win!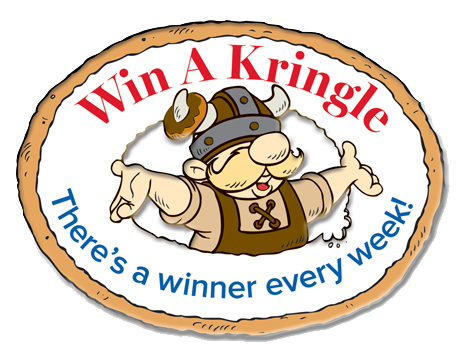 NOTE: Guess the flavor of the 2019 OREO Mystery cookie. If you provide a correct answer, you will receive 1 sweepstakes entry. Either purchase a package of the OREO Mystery product and taste the cookie or view Sponsor's Sweepstakes advertisement(s) that contain a clue as to the flavor of the cookie. The Oreo Mystery Flavor 2019 Sweepstakes will award one Grand Prize Winner $50,000 cash in the form of a check. MAIL-IN ENTRY: To receive your sweepstakes entry without making a purchase or providing a correct guess, hand print, on a 3" x 5" piece of paper, your name, street address, city, state, zip, daytime phone number, email address, date-of-birth, and a guess as to the flavor of the 2019 Mystery OREO cookie and mail it in a #10 stamped envelope with proper postage affixed to: OREO Mystery Flavor 2019 – Entry, P.O. Box 5224, Department: 840041, Kalamazoo MI 49003-5224. Mail-in entries must be postmarked by November 11, 2019 and received by November 18, 2019. You will receive 1 into the sweepstakes whether your guess is correct or not for each properly submitted and received mail-in entry.